Like many Apple users, when I bought a digital camera in 2003, I naturally gravitated to using the bundled iPhoto. It worked well, and my original camera, a Canon Sureshot 2.1 megapixel camera, integrated with it well. We took a couple of international vacations, and iPhoto was a useful tool for managing the photos.
Of course, I upgraded from that original digital camera to a DSLR, and started shooting in RAW format. iPhoto worked well until 2008 or so, but at about 40,000 images it really started to collapse under the weight of managing the photos.
At that time, I bought a copy of Apple's professional photo organization tool, Aperture. In its second version, it was quite good. It picked up the old iPhoto libraries and albums, it worked well. Its organization capabilities were vastly superior, and it worked well for me. Additionally, it had some great tool for minor processing of the images, fixing blemishes (i.e. sensor dirt on my EOS-20D), and filters/adjustments. Not quite Photoshop, but for a duffer like me, it was very useful.
Fast forward to 2012, and the beginning of merging with the iPhone/iOS world. The version 3 upgrade brought this thing called the Photostream. Captured by your iPhone, it created an "album" of your off the cuff photos. It was good in concept, but in practice it really sucked. Suddenly my library was cluttered with all these "Photostream 201x October (or whatever month)". The first few months, it was OK, but 3 years later, I can assure you it sucks to have these small automatically created albums. I can't find shit, nothing is organized, and in general it is a disaster.
In 2014, Apple announced that Aperture was going the way of the Dodo, and never will be improved, or even updated for new OS versions. Boo. I took that as a trigger to look for a replacement, focusing on Adobe Lightroom.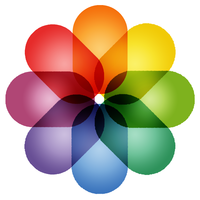 Fast forward to today, and Apple has completely deprecated Aperture. You are forced to move to Photos, their new iCloud linked solution.
So, being the good Apple acolyte, I made the transition.
The good:
The photostream is dead. Thank fucking God, someone at Apple put a bullet in that feature.
All your photos are online, and sync'd with all your devices/computers. You have the option to have reduced resolution images on your devices, instead of 12megabyte RAW images. So I have my entire collection on my iPhone, and it doesn't swamp my storage.
Editing the metadata is a bit streamlined. But the truth is, I am not ever going to go back and manage my 60K images one by one. Not gonna happen, regardless of how streamlined it is.
The Bad:
You pretty much need to buy additional iCloud storage. So now I have paid storage on Dropbox, Google Drive, and now iCloud. A wee bit of overkill.
It doesn't do anything with all the fucking "Photostream" albums. That homeless abortion is still crawling up your leg. There is money to be made for some entrepreneur to create an app that will coalesce these albums, and allow you to deadhead through them, categorizing and sorting. So that people like me can stop obsessing about this cluster fuck.
It has these giant buckets called "iPhoto Events". That is where it dumps all the iPhoto albums you defined. So you are constantly navigating among lame folders. Yes, I could re-arrange them, but I have hundreds. What a pain.
Much of the image modification/tweaking you could do under Aperture is gone. Simple controls, optimized for internet/social media sharing. Lame. Tres lame. I would even say completely, full retard.
Alas, my main photo organization tool will be Adobe Lightroom. It is just a better workflow. Fortunately, Adobe realizes that a lot of serious amateurs and pros who used Aperture will be switching, and have built into the latest version(s) of Lightroom the ability to go import all the Aperture libraries.
I can understand why Apple did this. The pro applications aren't major drivers for them, and convergence between the iOS devices and the OS-X devices makes for a better experience.
Fortunately, we have some options.