Classic Movie – The In-Laws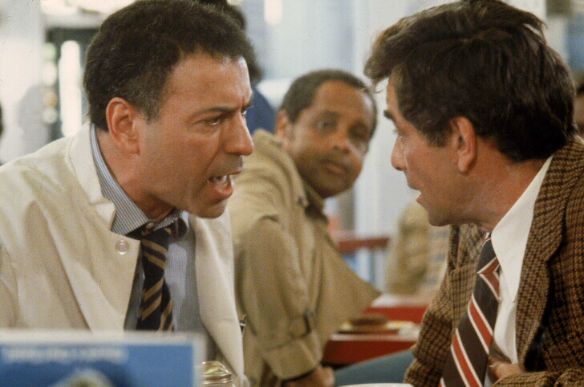 As a Comcast subscriber, I just got an email that we have access to Peacock streaming service. Something about some sports no longer on their broadcast packages, but we can get some of those back on Peacock.
But Peacock has a lot of cool content, including some classic TV shows. And one of them is Columbo… I had binged it about 5 years ago, but I still have a fond memory of Peter Falk, and his quirks… And that fired up my memories of a comedy staring him and Alan Arkin. The In-Laws.
Released in 1979, it is the tale of a young couple getting married, and the parents getting together. One father is Alan Arkin, and he is a dentist, and the other is Peter Falk, who is in the CIA. Peter Falk's character is involved in theft of printing plates for US currency, and that theft was to help a plot to ensnare a dictator in some South American country, and well, a lot of hilarity ensues.
If you've never seen it, rent it, and watch it. It is wholly worth watching.