Oops, I did it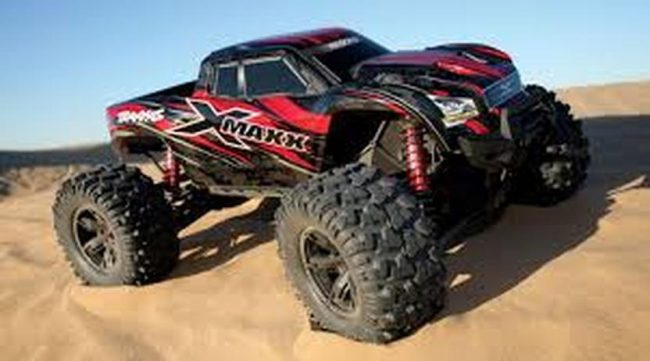 As part of the RC car bug that has bit me, I have been on the lookout for my next acquisition. I have been leaning towards an Arrma short wheelbase Truggy either their Notorious or the Outcast. Essentially the same chassis, but with different bodies.
But while I have been researching, I keep watching Kevin Talbot's videos. Kevin is a basher par excellence. At first I thought his YouTube [Channel] was cartoonish, over the top, and while entertaining, not really serious. Partly this was because of his ad for his eBay business methods he prepends (for the record, I don't mind that, and it isn't that annoying) to the videos. But as I watch more and more of his pieces, there is a method to his madness.
From what I can divine is that he was a kid who got into RC, went through phases (cars, helicopters, drones, and more cars), built a business – a hobby store – selling spare parts (you can see stickers for his original business "Kev's RC Parts" in many of his videos) that is probably the base of his eBay empire.
But enough background. One thing that Kevin flogs, and flogs hard, is his Traxxas X-Maxx 1/5th scale monster truck. It is a behemoth, built like a tank, and a solid platform for a true basher.
And Kevin bashes. He finds the most insane ramps, skate parks, natural environments, BMX tracks, and sends his vehicles almost literally to the moon. 20', 30' of air, no problem. Sure they break, but then he fixes them.
As I mentioned earlier, I had thought his videos were just fluff. But there is an underlying truth to them. And regardless of how much abuse he piles on these vehicles, he does repair them, set them right, and goes right back out to do it again.
This was a long winded way to get around to the fact that watching both his bashing videos, and his wrenching videos, it has inspired me to search for an X-maxx.
Of course, while I could buy it new, and $929 isn't too much (shhh, don't tell my wife,) I really wanted to find a lightly used X-maxx. One has to believe that a lot of them are bought, used a couple of times, and then sit in the garage until someone decides they need to convert it to cash.
But checking all the usual suspects (eBay, CL, local swap boards) there was nothing. So I was back to the idea of buying an Arrma Notorious or Outcast.
Then I was checking the marketplace of the Traxxas forums, and someone popped up with an X-maxx, lightly used for sale at a fairly significant discount (not going to say what it was, but I felt compelled to cover half the shipping so I didn't think I ripped him off). Included batteries and charger, and a sizeable discount over new.
So, I jumped on it, and pulled the trigger.
Soon, I will have an X-maxx in my possession, and I will need to learn to drive, and wrench on this beast.
I told myself that I would avoid Traxxas, as they are the big player, and have a tight ecosystem. But I will have to credit Kevin Talbot's channel for setting the hook.
Now to look for the needed upgrades, as per Kevin's recommendation:
New ESC – the Hobbywing Max6 from their EZRUN series is the recommendation
Indestructible body – a Russian company makes these super tough shells that even Kevin can't break. Not the prettiest thing, but a necessity for such a monster.
More batteries. I will probably change the connectors to something more universal (perhaps EC5 to match my other vehicle)
And that's about it. The journey continues…
Update
Transaction concluded, and it should arrive on Monday