Fucking hell – Redirects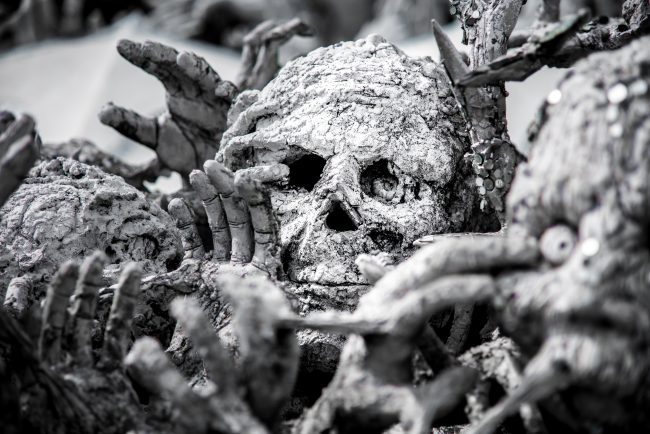 Following on from the website migration, there is another tale to tell.
A tale shrouded in the mythos of the early internet. It was the late 1990's and I had an ISP that provided me my ISDN service, as part of their monthly charge for this "business" class service (at the time it was truly stupendous speed and bandwidth) was a free domain and email hosting.
At the time, I had an English Mastiff, a giant 185# dog who I called Astro, as a reference to one of my childhood favorite cartoons from the sugar-bomb Saturday morning binge watching, "The Jetsons".
A little known factoid is that Astro was a rescue, and prior to his joining the Jetsons' clan, his name was "Tralfaz". So this little piece of 1960's arcana was something that I pivoted on.
At the time, tralfaz.com was taken (by an early domain name squatter, I never saw a website published) so I picked "tralfaz.org" and went with it. My email was gander@tralfaz.org, my website was http://tralfaz.org, and so on.
Then in 2014, I noticed that tralfaz.com was on the market as an auction. No fucking way I was going to let it slip, and it wasn't a "hot" auction, so, for about $500, I bought the coveted domain (to me at least) tralfaz.com.
Of course, all my email, and online life in general was focused around the tralfaz.org. Hell, I use Google Suite to host and process our (my family's email) so the .org isn't ever going away.
In 2016 I finally moved my main blog to tralfaz.com, and left the tralfaz.org to lie fallow (I moved all the .org posts to the new domain, and left the .org site as is)
Last Shutdown (December 2018) I finally dropped a .htaccess redirect and now if you type https://tralfaz.org it points at https://tralfaz.com
What the fuck does this have to do with redirect hell anyway…
Good question. As I mentioned in the prior post, I needed to get all my web properties moved to a supported distribution of linux, as the ubuntu 14.04lts had gone end of support. At first I tried to do an in place upgrade. yeah, that fucking failed. Going two major trains (skilling the 16.04lts) was a big no-no.
To the option was to create a new server, add it to my serverpilot account, and then move all the sites to it. I started at about 5:00AM on Saturday December 28th. Finally about 5:30 PM after much fucking around, I got it done. The challenge was that the main tralfaz.com site, with about 12 years of posts (well over 1000 posts) was too big to effectively move with the excellent Data Shuttle service, and had to be manually moved.
But one thing wasn't working, I lost my redirect from tralfaz.org to tralfaz.com.
Fortunately, the Serverpilot documentation has this handy article on How to Redirect a Domain, so I went and created the app for tralfaz.org (with nothing in it, just a shell) and then dropped the correct incantation in the .htaccess file.
But it didn't fucking work. I was pulling my hair out. I searched for other options, I checked and rechecked the file and my typing. Still no love.
Then I realized that I had a fucking typo. I named the file .htacess
Fucking moron. Rename (mv .htacess .htaccess) and it worked. Christ on a pogo stick.
Now the last, and most major task
Now, it is to get a theme for my wife's website, since her old theme isn't compatible with a recent version of php.
Actually, getting the theme is easy. Working with my wife to get it all aesthetically appealing is going to consume most of my remaining shutdown time.
Arisa Chattasa