Free at last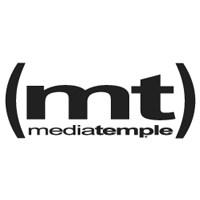 In October 2013, I woke up one day to the news that my hosting provider, MediaTemple, had been bought by GoDaddy. That set off a furious search to find a new home for my web properties. I moved all my hosting away within a few days, but I only moved my domains away after they expired.
Except for two, I just kept getting lazy when the renewal time happened, and at $15 per year (versus $8.92 with my new registrar) it wasn't a big deal to leave things as they were.
Until last Friday. I got the notification that both WordsByBarbara and ScriptsByBarbara were coming due for renewal.
I pulled the trigger and moved both domains to MyDomain.com, and now all my web properties are registered in one place.
When I first began my web journey in 2009, I was pretty clueless, but I happened to get some good advice. MediaTemple, not the cheapest shared hosting by far, but they offered a quality product, a fair price, and their support was top notch, even for a novice like me (and I used it frequently throughout my time there). The few performance issues were addressed rapidly (I recall one event where someone's web app destroyed the load on an MySQL server.)
At the time, I just used MediaTemple as my domain registrar. It was "easy", but as I became savvier in the art of web hosting, I learned that it was considered a best practice to not share your hosting with the registration of domains.
But, it wasn't a priority to move away, so I just muddled along, leaving my registrations at MediaTemple long after I had left. 3.5 years to be precise. Time to move on.
Coda:
My first domain was registered in 1998, at the time it was with Network Solutions, the only game in town. Nowadays, there are at least 100 (guess) registrars, so there are lots of choices. However, one of the largest is GoDaddy, and I prefer to not do business with that scummy company.
My current registrar, MyDomain is neither the largest, nor the most popular, but they do a good job, they are competitive price wise, and they have good support. I recommend them.