What I'm Reading – Lew Archer Novels
As a voracious reader, who primarily focuses on Science Fiction, I do branch out. One genre that I enjoy is the detective thriller. This penchant can be traced to my love of the Doc Savage stories of my youth, and has jumped into some more or less serious threads of what I read. From the flippant Stephanie Plum novels (a guilty, fun pleasure) to the work by J.A. Jance, I have enjoyed many a cliff hanger stories.
However, lately, I have become hooked on the Lew Archer novels by Ross Macdonald (pen name of Kevin Millar). Set in Southern California, and beginning shortly after the war, they stretch for 20ish years, and are lively depictions of the changes that the boom years brought to that part of California.
The principal character, Lew Archer, is a private investigator, a lone gun, whose marriage failed, and who hung out his shingle after being an LA Cop. Unlike the friction you find between many TV private eye's and the police, you get the impression that the local constabulary appreciate, and respect Archer.
The stories often start with a missing person, or someone desperate for help, and the first person narrative draws you in, and holds your attention for 250 or so pages, almost always with a surprising twist at the end that keeps you guessing.
One thing that I enjoy about these stories is that they don't telegraph the antagonist. You often are truly surprised in the outcome, or that the obvious villain isn't the culprit, yet, the obvious villain is rarely unbloodied at the end.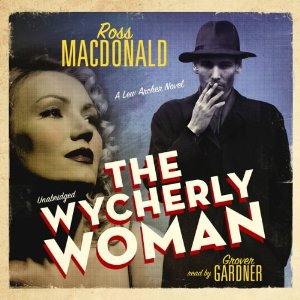 One of the books that I just finished, The Wycherly Woman, was a classic example, where you thought you had it figured out, and then WHAM, it was a total surprise at the end. Additionally, this one was set in the San Francisco Bay Area, and having grown up there, it was a pleasant read about places I know well.
Millar's writing style is crisp, his vocabulary is deep, and he does a fantastic job of engaging the reader in these page turners.
You could get wrapped up in a far worse series of novels. I have been through 10 or 11 of these, and have thoroughly enjoyed each one of them. Highly recommended.