Led Zeppelin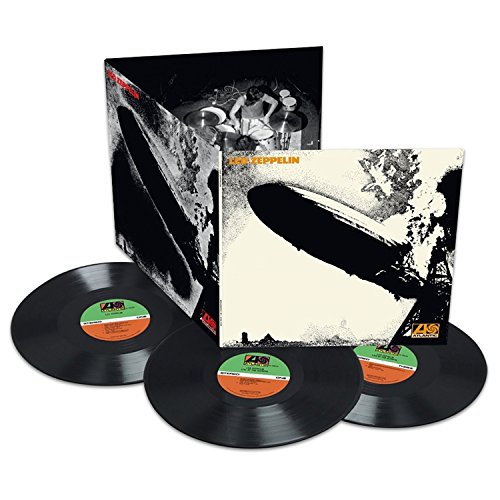 While I inherited a pretty awesome amount of vinyl LP's of Jazz and Classical from my father inlaw, my rock and roll collection has been almost nil. I am missing the collection I jettisoned in the 1990's in my frenzy of moving. Fortunately, with the revival, there are ample opportunities to expand and augment.
One band that I never really had a lot of vinyl of is Led Zeppelin. Not that I wasn't a fan, I had a well worn copy of IV, but when it came time to buy records, something else always stepped in front of the earlier Led Zeppelin. I did buy several of them on CD, but like many of the mid 1980's CD's they were pretty pathetic sounding, a shitton of compression, and thin mixes, as the producers did as little as possible to get the CD's to press.  I was underwhelmed.
This last weekend, I splurged. Amazon recommended the 3 LP re-release of Led Zeppelin 1. A bit pricey at 42 bucks, it did include 3 albums, completely remastered by Jimmy Page himself, with extensive tracks from a magical 1969 concert in Paris.
This afternoon, the LP's arrived (including a copy the Rolling Stones "Let it Bleed", another impulse purchase), and it is amazing. Now to get the other re-issues.
Audible bliss, contained on 180 gram vinyl LP.