Apartment Living – Maintenance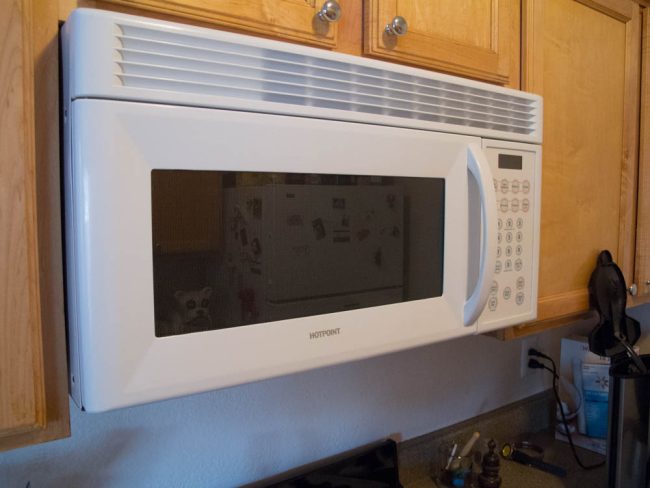 There is one benefit of leasing an apartment (or even a house) that I was looking forward to: Your landlord is responsible for all the routine maintenance. No longer if the plumbing springs a leak, or a drain clogs, or a hot water heater dies, do I need to call a repairman or roll up my sleeves and get it fixed. Woo hoo. Or is it?
Alas, there are downsides. We have had a couple of minor issues, and one major issue. The minor ones were simple things (a broken door knob, and some irrigation issues at our old temporary place, and a broken built in microwave).
I suspect that if there was something urgent, the maintenance team would be very responsive, but anything else will take some time.
After living here for less than 2 weeks, our Microwave broke. Just stopped working. Checked the breakers, checked the outlet, alas, it was dead. Sigh.
Called the office. The next day their maintenance man came and tried the same things I did. No luck.
Sidebar: He claimed that it was "Brand New" and that it was installed just before we moved in. Total bullshit, as the plastic facade has been scrubbed with something like a 3M green scrubbie… Nice try to guilt us.
They ordered a replacement (the brand is Hotpoint, not a typical brand), and it would take a week to arrive.
Sigh
Friday it arrived, but it was too late for them to replace it. So it will be Monday between 9:00 and 11:00AM.
It sucks to not have a microwave.
If it was at my house, where I owned it, I would have gone to Lowe's and bought a new microwave the next day, and replaced it myself.