An embarrassingly long time ago, I had my first encounter with a Dyson Airblade hand dryer. I don't remember when, or where, but I do recall it being the only touchless, air dryer that actually friggin' worked to get my hands dry.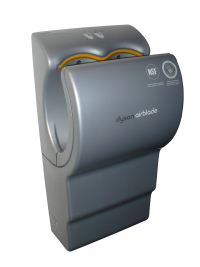 Insert your hands past your wrists, and slowly withdraw, and BAM, your hands were dry. As dry or even drier than using 3 paper towels. Awesome.
Fast forward to today, and obviously, the patent has expired, because at every public bathroom on my recent trip overseas was a similar hand dryer. I was thinking to myself how cool this was that it had become mainstream.
Then I used one. First in the public bathroom in the Frankfurt airport. Wash my hands, and insert them into the faux-Airblade, and … Continue reading →