A project – 2WD Slash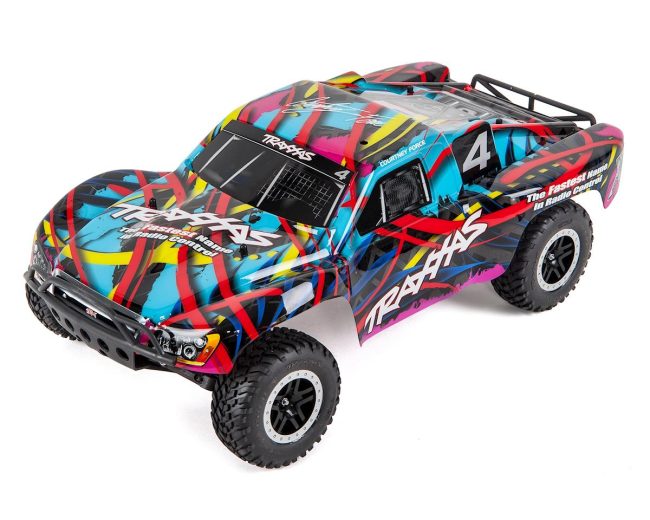 I got a surprise spot bonus from work, a $250 that I can spend anyway that I want. I have been advocating that a good entry point for remote control cars for novices is the Traxxas Slash. So I am putting my money where my mouth is, and pulled the trigger on a two wheel drive Slash, with a brushed motor. This will become a project.
For a mere $239, I am buying a base Slash, with the brushed motor, and it comes with a NiMH battery and charger. This is a really good starting point. It is also what I recommend for newbies just getting into the sport, as it is affordable, complete, and can be altered in many ways as your skills develop and you figure out where you want to go.
Want to dip a toe into racing? 2WD Short Course trucks is a forgiving entry point, where at the beginners level, the Slash is competitive, and with strategic modifications, can be an effective platform.
Want to make a drag racer (a growing component of the sport)? Yep, toss on the big Hoosier rear tires, gear up, add a wheelie bar and have fun.
Want to make a Baja Buggy? Yep, Proline will sell you a body for less than forty five dollars to do so.
A dirt oval car? You guessed it, it is a tire and body change away.
So, this project will be to start with a base 2WD Slash, and to do strategic upgrades.
My plan is to drive it a few times with the stock electronics. The NiMH batteries are going to be a gentle experience, and I will then buy or use a 2S LiPO on the standard, brushed electronics.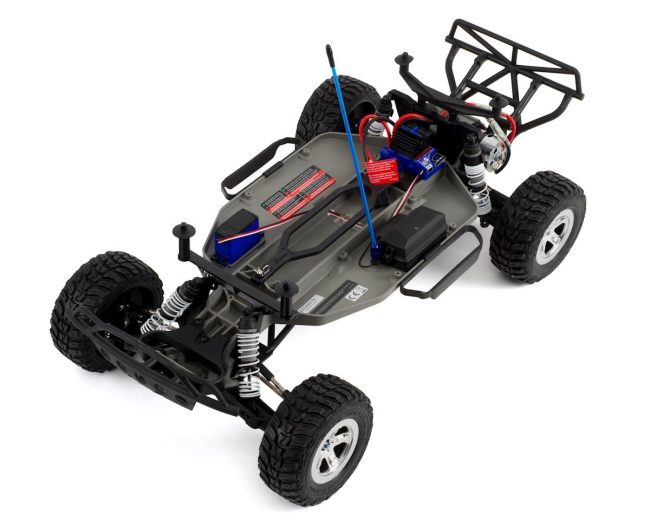 But early on the upgrade list will be to move to a brushless system.
Then, the stock wheels and tires will get replaced. With what will depend on where my mood goes.
Then suspension. The stock shocks are the low end plastic bodied ones. Plenty of choices, from Traxxas and other big names, but also a vibrant set of lower tier options on eBay and Banggood.
Then a body. I am thinking that a Baja Bug would be fun.
In the interim, I will probably add a receiver and bind it to either my DX5 Rugged or my Futaba 4PM transmitter. No knock on that Traxxas transmitter, but it is their lower tier TQ line that comes with it.
It will be an interesting journey.