Shitty RTR tires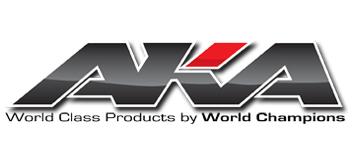 Just a quick post. My first RC car was/is a Losi 8ight v3 RTR. It was pretty pricy for what it is, a 4wd buggy with 4S compatible electronics (at least compared to others in the class). Now I know that a TLR kit will cost more for a comparable vehicle, but it comes with better components, and missing a lot (like motor, ESC, controller, tires) that you will have to buy (so, getting started is like $1,200)
The RTR's cut corners to get you out the door in an affordable manner, and up and running. Knowing that the new to the sport people aren't too discerning, compromises are made on electronics, and finishing bits.
While my Losi isn't inflicted with the absolute shite Spektrum STX2 controller that seems to be pervasive with the Arrma vehicles (why is it shite? Slow/laggy response, and some reported range issues.) It did have shitty tires.
An aside: Tires are mounted on plastic wheels, with a foam insert, and then the bead is glued to the wheel. The stiffness of the foam, the softness (or hardness) of the rubber in the tire carcass and the dimensions are all crucial to performance.
The stock wheels and tires are definitely from the Losi bargain bin. The foam is super soft, the tires are a medium compound, reasonably sticky, good control for a tyro like myself, but hardly a "performance" tire.
The flaw though was a piss poor gluing job. The first real run of a pack through ended the day with two tires (a rear and a front) coming unglued. I can assure you that this occurrence leads to really bad handling.
I glued them up again, and went back out a few days later. Same story.
Finally, I ordered some tires and wheels, some AKA City Block buggy tires, and a set (two actually, I thought they came in pairs) of wheels. These came with the red closed foam inserts, and WOW, they are so superior to the stockers that I am really disappointed I didn't get a full 4 tires to replace. Now they are on backorder (like most everything from China.)
I have 3 more packages of the tires (to get 2 complete sets) to glue up once the supply chain gets primed again.
What a huge difference in performance a tire can make… Just like in a real car.