Kamado Kapers: Brined Turkey Breast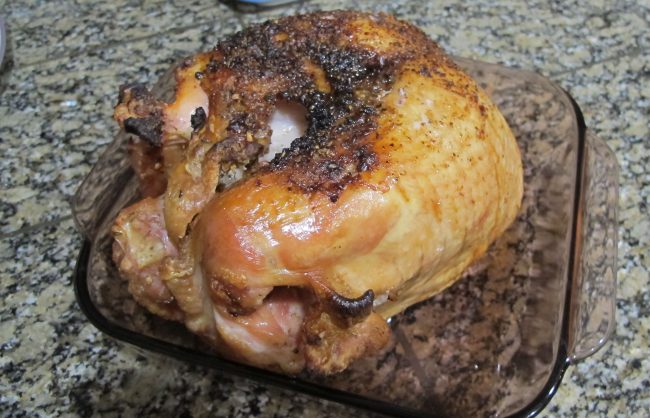 A couple weeks ago, on a lark, I bought one of those Jennie-O frozen turkey breasts, with the intent to cook it on the Kamado. I freely admit that I am not really a fan of the big bird. This is largely due to a confluence of a few factors. The first being that my mother – may her soul rest in peace – cooked a turkey drier than a Monument Valley August afternoon. Bone dry would have been a juicier bird.
The second factor is the time that I spent working at Marie Callendars and the obscene pie production for the Thanksgiving holiday. Something about cooking 30K + Pumpkin pies in 5 days has permanently turned me off of the Thanksgiving holiday.
But I plan on changing that. I am going to cook a simple turkey breast today. I am going to brine it, and it is going to be fabulous.
The Brine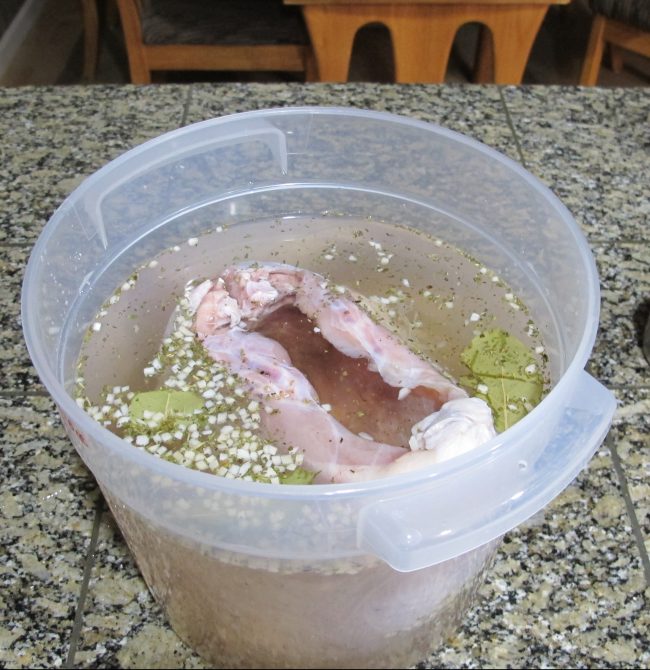 Nothing too fancy, it is a 1/2 cup of salt, 1/4 cup sugar, some aromatic herbs (dried, I really do need to start growing the common herbs) and probably 1 gallon of water. Since it is just a breast, it will be brined it for 6-8 hours before tossing it on the grill.
After removing it from the brining tub, I washed and patted the breast dry, and then applied a thin coat of EVOO, and sprinkled some Costco Mesquite Seasoning on as a rub. I like this because unlike many other rubs, it isn't drowning in salt.
The cook
It was a pretty boring cook, set the grill up for indirect cooking and got the temperature to between 375F and 400F (400 in the dome, 375 at the grill) and put the breast on. NO smoking wood, as we were a bit above the smoking range, so I relied on the charcoal for the flavoring.
It took about 90 minutes to get to an internal temperature of 165F, and was removed and covered in foil for about 30 minutes to rest.
The results
Delish. Moist, flavorful, and tender.
Perhaps I won't immediately dismiss cooking the big bird in the future.