Night out – Shinjuku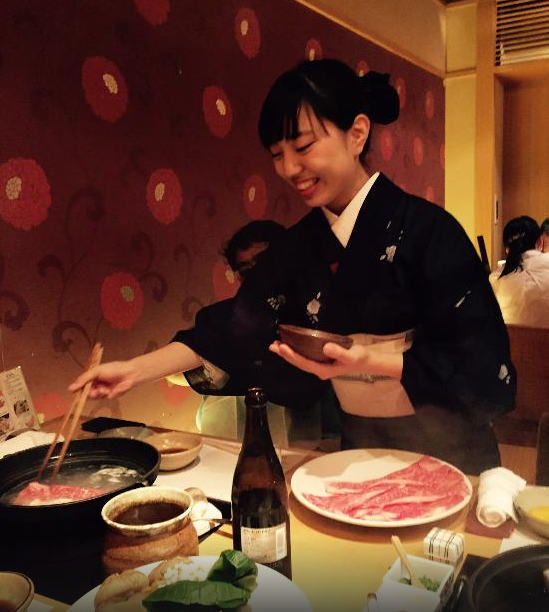 While I forgot to carry my phone last night (and with it, a camera) you will have to live with a text only post today. Perhaps my partner in crime will send me the snaps he took. If so, I will augment.
Having had a brutally busy week at JASIS, Saturday started a bit stressful. I put my head down in the morning knowing that I had to get caught up with email, and to prepare my training for our rep this week.
About 11:30 I felt "done" and did a little foray as documented yesterday that lead to some incredible baked goods, and music to take home. My colleague took a different path and left early to take in the Tsukiji fish market (the largest in the world), and to buy some Japanese knives, so he was well covered.
After a bit of resting in the afternoon, we connected to have a drink in the Executive Lounge before heading out. Our destination tonight was to get good Shabu-Shabu, and then to check out the rabbit warren like district near the Shinjuku station.
Mission 1 – Shabu-Shabu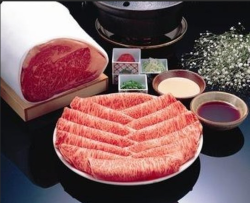 A little google searching of the region near the train station turned up a fabulous place with plenty of rave reviews on Trip Advisor. Kisoji Shinjuku The one caveat was that it was not well marked, and on the 5th floor of this very narrow building.
Fortunately, many reviewers had put in helpful landmarks to get your bearings, which greatly improved our chances of finding it.
We found the place, and took the lift to the 5th floor. Immediately we knew we found the right place. We got there about 7:30 on a Saturday evening, so it was still "early" for Tokyo, but the wait was only about 10 minutes.
English menus were proffered, and greatly appreciated. We ordered 2 orders of the mid range beef. (more on this later) and all the goodies that go with it. Beers as well.
In just a few minutes, the server (dressed in an impeccable kimono and polite to a fault) brought the appetizer and the "pot". Shabu Shabu is cooked at the table, in a pot, there are vegetables and tofu to add to the pot, including enoki mushrooms, cabbage, spring onions, seaweed (two types), and lotus. The beef? Well, it was well marbled, sliced very thin, and absolutely scrumptious.
Two dipping sauces, a sesame sauce that I preferred, while my partner in crime opted for the Ponzu sauce. Naturally there were add-ins for this to enhance the flavors.
We did order a single "extra" plate of the top shelf beef. A little better marbling, a little less excess fat, but not worth the extra 20% in price.
Verdict: – Fabulous dinner, and not over the guidelines for expenses by the company. Bonus points.
Mission 2 – Golden Goi District
My colleague had done his homework well, and wanted to go to this little area near Shinjuku station that has probably 200 bars. Some are themed, some have karaoke, those with signs in english usually had some skills. Not exactly an expat hangout, but it is friendly.
These bars are tiny. Often 4 or 6 seats, no tables, so you do a little walking around to find one with room. We found one that had some good karaoke, and it had room so in we went.
Our host was Sachi, a very pleasant young lady (amazing how often I use that term now that I am officially an old fart). Beer for my colleague and bourbon and cola for me.
Very informal place, we made friends with the two other patrons as well as with Sachi. Some badly done karaoke (I truly can't carry a tune), and several drinks later we exited at 1:00 AM, and walked back to the Hotel.
During the conversations with Sachi (who is a budding actress when she isn't serving inebriates) it was learned that most of these places don't open until 8:00PM, and often are open until 5:00AM.
Verdict: – a fun evening, an experience, and something to keep in the pocket for future visits.