House – Interior Painting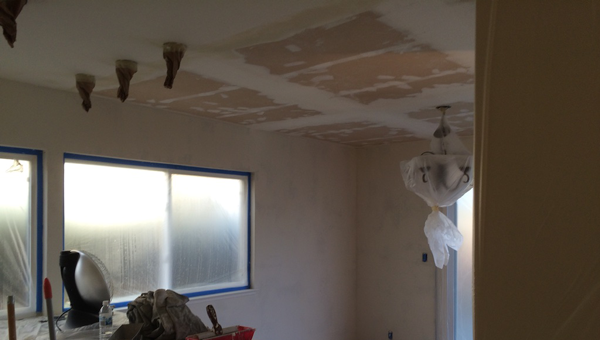 While the outside of the house has pretty decent paint, the inside was a bit, uh, hideous. Nothing too awful, but it clearly hadn't been painted in a long time. The bedrooms had some odd paint colors on some walls, and one was obviously a child's room with some odd trim.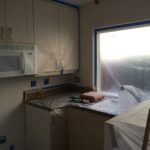 Add to that the awful 70's vintage "popcorn" ceiling, and you have a mess. Fortunately, our real estate agent recommended Mario to work it over. In a mere two days, they have:
Masked all fixtures and cabinetry
Removed the popcorn ceiling
Fixed some drywall damage
Replaced the particle board shelves in the closets
Retexture the walls and ceiling
Once we choose colors, we will have an awesome interior to come home to.
I can hardly wait.