An old friend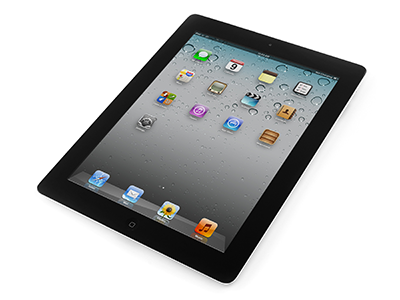 My iPad that I bought in 2011, is nearing the end. Not that it isn't still functional, but at near 4 years old, it is finally showing its age.
I shouldn't complain, nearly 4 years out of any tech gadget is a remarkable feat, and a testament to Apple's quality and standards. My iPad, a generation 2 unit, is showing its age. When iOS 7 came out I dithered about upgrading, knowing that some of the features wouldn't work and be disabled, but it was a worthy upgrade.
Until early in 2014, Apple kept the core hardware in the generation 2 iPad alive, as it was the entry level iPad. It still had a strong use in educational and corporate markets. And to be quite frank, for applications that are written to its spec hardware, it is still a good performer.
The battery life is quite good still, easily allowing a full day of heavy use (video watching, surfing, and email) without straining a charge, and the 3G cellular connection, while not as snappy as the newer 4G LTE connection, is just fine for email and casual on the go surfing.
But with the release of iOS 8, and all the groovy integrations with the iPhone, and the new Mac OS X, the recommendation is to not upgrade the well aged iPad 2. iOS 8 is just too taxing on this hardware. The responsiveness suffers, and it is just painful.
But time goes on. I will continue to use it, but alas, it will not get updates for security issues. And more and more of the applications that get updated will begin to run more poorly on this tablet.
It has been a faithful friend, a road warrior, a great e-reader, and still a fun platform to play games like Plants versus Zombies. I am sure I will replace it in the coming year, but for now, it will be a companion.