A Tale of Two Apartments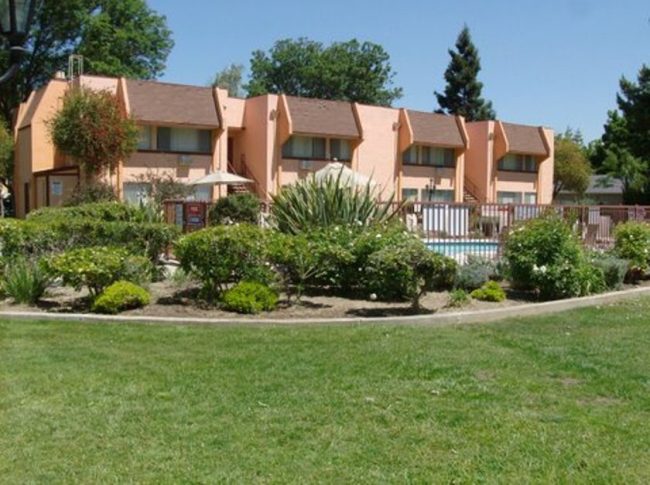 When we first moved back to the Santa Clara area, we were put up at a newish apartment complex in Sunnyvale. When that month of free rent expired, we moved into an affordable apartment in South San Jose. This will compare and contrast these two experiences.
Sunnyvale: Avalon Apartments
The Avalon Apartments were built in the late 1990's or early 2000's. They are modern, well appointed and very functional. There was wired internet (although our relo package included Comcast Xfinity cable and internet), plenty of power outlets, and a reasonable floor plan. It was a 1 bedroom, so it was a bit cramped, but we dealt with it.
Located at Lawrence Expressway and the 101 freeway, it was built in a formerly heavy business district. So a lot of the amenities that you find in communities were missing. The nearest Safeway or Lucky's supermarket was 4 – 5 miles away, there were plenty of fast food/lunch type places, but few real restaurants. Typical of what you experience in office-park hell, which is where this was located.
The apartments weren't cheap. With a 1 year lease, a 2 bedroom unit would run you about $3,000 a month. Of course it had in unit washer and dryer, so that was a huge plus. Don't bother asking what a month to month lease was. Gasp.
The location was great, access to some major companies is reasonable there, including Google, Facebook, LinkedIn, and others, so a lot of professionals live in the complex. Like the makeup of these companies, there were a large fraction of Indian engineers living there, either single with a couple of roommates, or young families. Very polite, quiet, and self absorbed, as often engineers are, it was shocking to see how fearful they were of our greyhounds.
Another benefit was the abundance of guest or unassigned parking. It was never a real challenge to find a spot, and this was in addition to our assigned spot in the garage.
San Jose: The Blossom Hill Apartments
The BH apartments were built circa 1974. Clearly a very different time in history. We have a 3 bedroom "townhome" apartment, one of the upgraded units with a built in microwave, and a dish washer. But they show their age. When they turn over a unit, they clean or replace the carpets, apply a heavy fresh coat of paint, do a deep cleaning. You can tell that there are LOTS of coats of Realtor White paint on the walls.
The bathrooms are small, one full, and one half bathroom. Clearly not designed to let more than one person use it at a time (a shock since the three places we have lived since we got married had his/hers sinks and accommodations.)
The shower is a tub/shower combo, and being from the 1970's, the height of the shower head hits me mid chest (I am 6′ even).
Clearly back in the 1970's there wasn't a demand for lots of power outlets, and this is well demonstrated in out apartment. Too few outlets for modern life, and located in often inconvenient locations spell frustration for all out gadgets and goodies.
There is an air conditioning unit, but it is more of a window unit inset into the wall on the downstairs room. Living in the south bay, we do get hot (but nowhere near Phoenix hot), so it is needed. But upstairs has none (and that is where the bedrooms are), so it can be uncomfortable to get to sleep. We have learned to keep windows open all day and the cross flow will help keep the upstairs from getting to stifling temperatures.
This is important because, like much of the development from the early 70's, the units have single pane windows and sliding door. With a major wall facing west, we get full exposure of the afternoon sun, and temperatures will soar. I had almost forgotten about not having double pane windows, and good insulation. I wonder what it will be like in winter. Fortunately, we don't get toocold here.
The neighborhood is a bit dicey. The apartment complex has a reputation for catering to the less affluent, with a good population on housing vouchers. But the new management is working to change that, and it is welcome by many of the long time residents (our neighbors have lived here for almost 10 years). If you are unfamiliar with San Jose, the East side has historically been hispanic, with lots of gang activities, that have spilled into the south side. Heavy police presence and a general gentrification is in progress, so the demographics are changing, but the area is still heavily hispanic.
The difference in the attitudes, and the general friendliness of the residents is astounding. Here everybody says hello to each other, waves, and will have a brief chat. Also, there are lots of kids. Lots and LOTS of kids. Kids playing soccer. Kids swimming in the pool. Kids riding their razor scooters. And more importantly, kids that flock to love on our greyhounds (who themselves love the attention). It is heartwarming to see kids being kids, playing on the playground, or just hanging out.
Summary
We are going to be hear about a year. We do intend to buy a house, but we need time to sell our second house in Tucson to help us afford a decent place. In the interim, we are having fun with our neighborhood. It is a bit sketchy, and there is a little more police activity that I usually like to see. But I do feel safe walking around after dark, and our greyhounds love the grounds and especially the kids.
It is well that we like the neighborhood, as this is ground 0 in what we will be able to afford..