Classic TV – The Rockford Files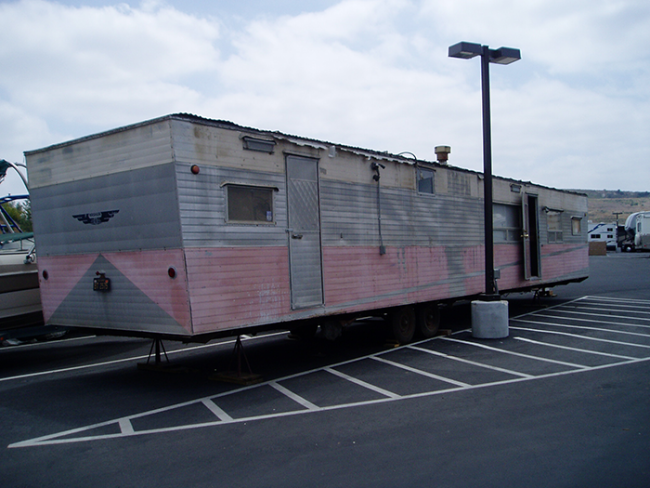 With the recent passing of the legendary James Garner I have once again tossed the hit TV series "The Rockford Files" onto my Netflix streaming list. I had gone through the series a few years ago, reminiscing about my childhood, but this time it was to honor the memory of James.
It is astounding how well the stories hold up to time. Written and filmed in the mid 1970's, the stories are timeless, and entertaining today. Yes, technology is better, and a lot of the tricks of the trade employed by the main character wouldn't fly today, in all it still makes for amazingly entertaining watching.
One fixture in the show, is Rockford's trailer, parked on the beach. Unassuming from the outside, and remarkably spacious on the inside, it is a comforting prop to the show.
Of course, now that I am looking for a house here in California, and I might slip down into "manufactured home" territory (thanks to my shitty relocation company) I look on Rockford's trailer with envy. Great location, and boy, how spacious is it inside.
Answer: far more spacious than it really is. Alas, the interior filming was done on a sound stage, the main reason why the trailer shots aren't cramped.
Still, a man can dream.
If you have Netflix streaming, I highly recommend tossing this on your list, and watching a few episodes. You will be sucked in and enjoy the time spent.